Marble Furniture- Live Project June 2017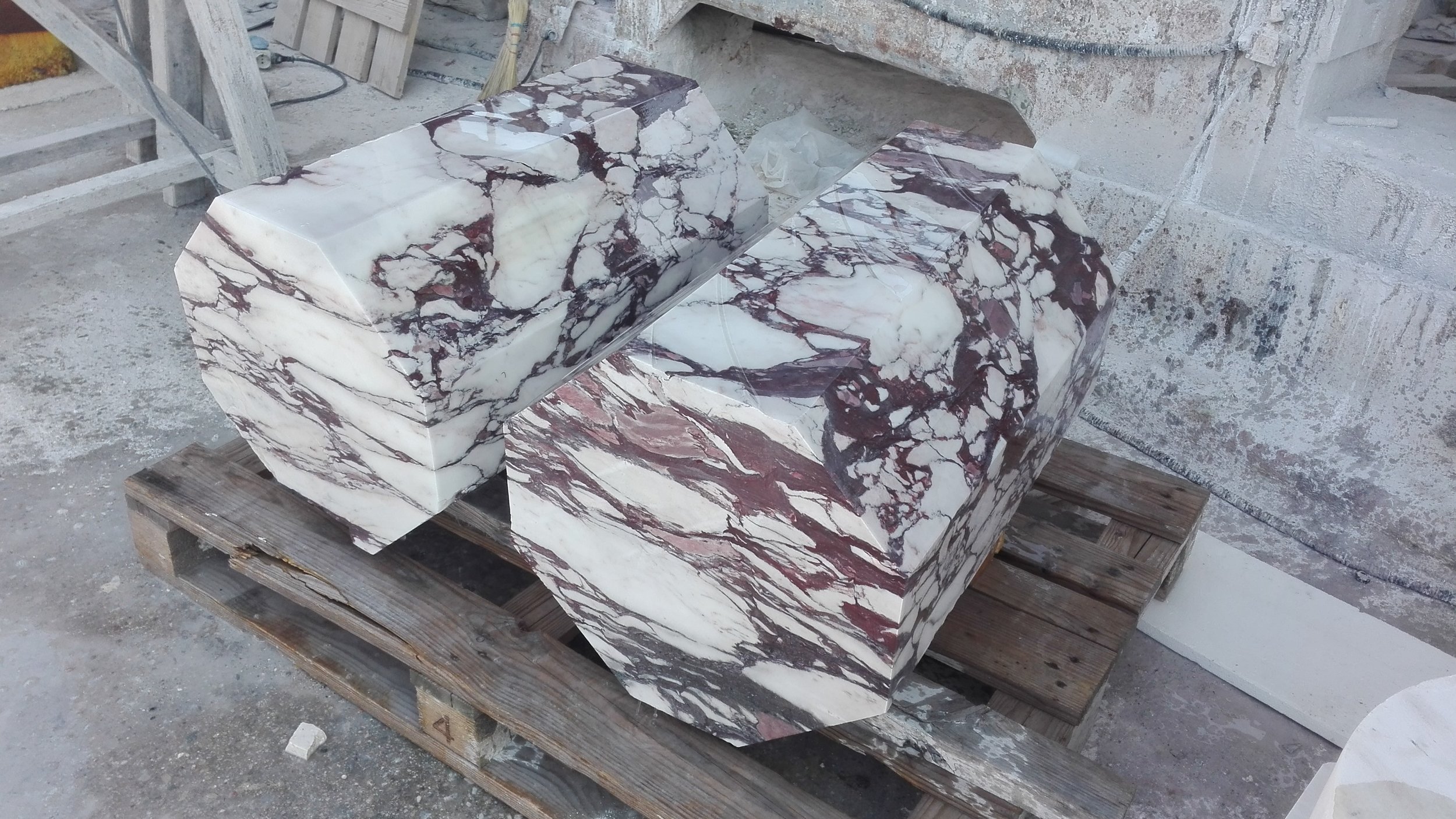 There is no doubt that marble is being used as an inspiring texture in almost every design project coming into us here at Miller Brothers. As a material, marble is stong, beautiful and embodies luxury and emotion into every design setting.
Marble's use in architecture and design can be traced back many thousands of years ago. Athen's Parthenon, The Taj Mahal, London's Marble Arch and Michelangelo's masterpiece ''David" are just some examples of where this beautiful material has been used. Marble has been and always will be a material that will stand the test of time.
Designed and produced by Miller Brothers in collaboration with BOS Studios, these handmade marble tables are created using solid blocks of Arabascato Viola Marble in our Wicklow factory.
The cutting process is truly fascinating and it really gives an insight into the craftmanship and time that goes into making these beautiful one off pieces. Scroll down to see an insight into how these tables are made.